Do you Need to Find Great Staff?
For more than eleven years, Youngbrook Recruitment has consistently demonstrated itself as an industry leader in the Australian recruitment sector. Our commitment to quality and cost-effective recruitment services has resulted in clients and candidates regularly praising us as "the best recruitment agency in Brisbane."
Established in 2007, Youngbrook Recruitment has an inherent understanding of the time investment needed to deliver and build effective recruitment partnerships that make a real difference to our client's organisations. We have held ISO 9001:2015 quality certification since inception. Building our firm with a core goal to deliver seamless, cost-effective recruitment and human resource solutions to Australian businesses, both large and small.
We pride ourselves on our recruitment methodologies and strive to maintain the same standard across all of our placements. Even if our brief is to urgently supply same-day temporary staff to support an increased workload, special project or an absenteeism, you can have the confidence that Youngbrook Recruitment can provide a consistent and exceptional service. Utilising our immediately-available continuous pool of talent, we can help you return to your optimal business capacity with all placements—temporary, labour hire or long-term. Read more about our recruitment services.
Our Commitment to Commercial
Our commitment to commercial acumen helps ensure we can realistically provide value for recruitment spend at every turn.
Youngbrook Recruitment's internal retention rate of consultants is exceptional and well above industry averages. This is a reflection of our quality model, strong ratios of exclusive customer relationships, exceptional suite of services, pricing, terms and guarantees.
If you need the most effective recruiters that are regularly referred to as "the Best Recruitment Agency in Brisbane" to find staff for your business, are looking for a flexible workforce solution or want to grow your business through the appointment of exceptional people, then please contact Youngbrook Recruitment. We provide obligation-free consultations by phone to determine how we can best support and grow your business. Call us on 07 3399 6899.
Strong Talent Database
We have built a strong pool of Part-Time and Permanent candidates. Each individual who is shortlisted for your review has been screened, interviewed, reference checked, skills tested, qualification or certification checked, identity checked and, in some instances when appropriate or required by law, even workplace assessed.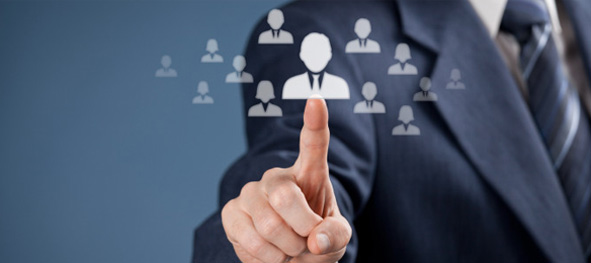 Best Recruitment Practices
It is critical to us, that Youngbrook Recruitment is able to provide best practice in all recruitment engagements. By partnering with leaders in supporting fields, we have been able to expand our suite of services to offer Drug and Alcohol Testing, Pre-Employment Medical Assessments, AFP Background Checks and Psychometric Assessments. These partnerships save our clients time and help assure quality of each applicant.